The Clifton Beat is a rock & power-pop band comprised of veteran music-makers from Lakewood, Ohio -- Mark Bluhm (Jessup, Tumbling Dice, Inner Ring Conspiracy), Paul Nickels (The Backdoor Men, Napoleon in Rags, Inner Ring Conspiracy) and Bill Rouse (Dead Celebrities, Inner Ring Conspiracy) are the core of the band, and they are occasionally augmented by singer David Lowery and guitarist/vocalist Jim Butterfield The band represented the first time several of its members decided to write their own material, which they augmented with some of their favorite covers.
The Clifton Beat began life as Inner Ring Conspiracy back in 2011, which released an original album, "Gray Day in Cleveland," in 2012. When original singer Tim Pursifull departed a couple years later, the band felt the need to re-brand itself, as Tim was such a strong part of the identity of IRC. Thus, they became The Clifton Beat, with Butterfield joining on guitar and vocals and bringing some additional great originals to the band. Work commitments - yes, real life intrudes - forced Jim to leave after just two years, and the door opened for Dave Lowery to join as an additional vocalist/guitarist, completing the band's current lineup.
The band released its only offering on CD, the well-received "Pushing Back the End of Time," in November 2015, and still plays occasional gigs in taverns and special events around Cleveland.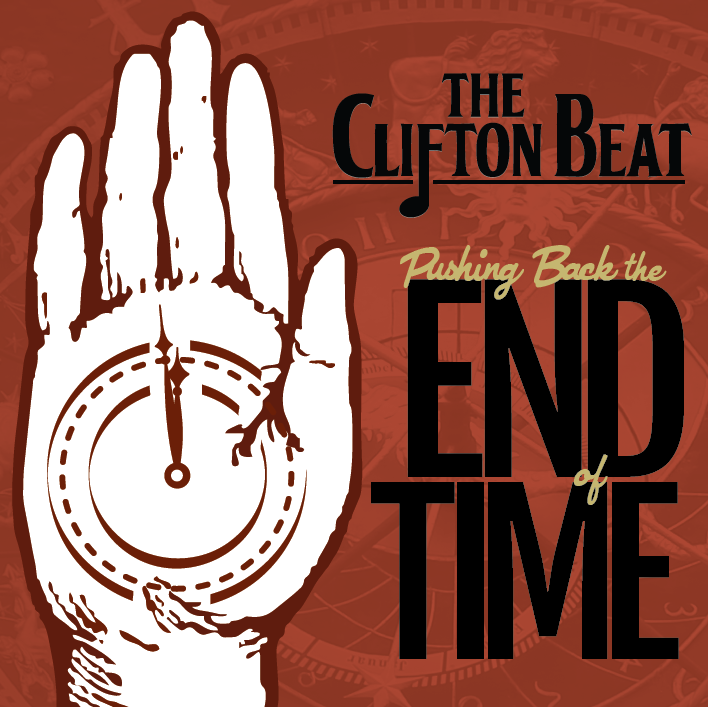 Copies of the CD are still available in the Handsome Store. Get one while they last!
And if you don't have a CD player, "Pushing Back the End of Time is available on all the popular streaming services, including Apple Music, Spotify and Amazon Music. Here are a few cuts to whet your appetite...
Cut & Run
Don't Close That Door
Me Yours Yours Mine
Time To Play
Additionally, if you never had a chance to see the Beat perform, you'll find us on our YouTube Channel.
All contents © Handsome Productions, 2021. May be used with permission.