Paul Nickels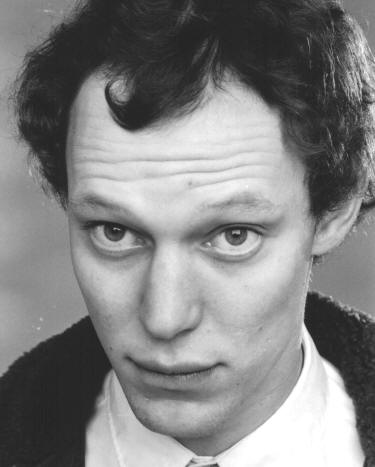 Paul Nickels has played drums for a variety of Greater Cleveland bands over the past decades, including The Backdoor Men, Inner Ring Conspiracy, The Clifton Beat, and most recently The Old Brown Shoe Revue. While drums have always been his primary instrument, he is an enthusiastic if mediocre guitar player and is the proprietor of Handsome Studio in Bay Village, as well as the website where you find yourself now.
Nickels kicked off his career when he got the opportunity to join the now legendary Cleveland psychedelic pop band called The Backdoor Men in 1979.
While the band covered some obscure non-originals from the likes of the Velvet Underground and older acts such as Del Shannon, its forte was that it included two extraordinarily productive and talented songwriters in Terry Hartman and Dan Cook. These two childhood best friends from Fairview Park, Ohio had very different writing styles, but both were animated by a rich knowledge of pop, country blues, and folk music. Both were also influenced heavily by the twin pillars of Bob Dylan and the British Invasion. Doesn't get much better than that for songwriters-in-training…
During the band's decade-long run, mostly under the BDM moniker but occasionally disguised by other names to fool suspicious club owners, Hartman and Cook wrote more than 100 originals. The two couldn't STOP writing – in fact, they became a go-to source for other Cleveland punk and new wave bands who simply didn't share the writing gene. Thus developed my keen interest in playing music that hadn't been heard before. Every rehearsal was like Christmas day… What would they bring next?
All good things must pass, and The Backdoor Men did not see the end of the 1980s. But the lads reunited in the early years of the 21st century to record the delightfully titled punk masterpiece "Mohawk Combover" as a final act (and another bounty of songs). Today Cook lives in Portland, Oregon and continues to write and play, while Hartman, after a terrific internationally successful run with The Deadbeat Poets, retired in Akron and, sadly, passed away in August 2021. He is sorely missed.
After a break to raise a family, Nickels continued to pursue original music with bands like Inner Ring Conspiracy, The Clifton Beat, and most recently, The Old Brown Shoe Revue. He also developed a strong interest in recording original artists in his own studio, Handsome Productions, in Bay Village, Ohio, giving him the opportunity to work with other writers, as did production duties in the studio for a number of other very talented original artists. He continues to do so today, while also taking every opportunity to play live music.
In the fall of 2021, Nickels released his first solo project. "With Friends Like These" features songs he co-wrote with his long time rhythm section cohort and friend Mark Bluhm, as well as contributions from both Hartman and Cook and a number of other musicians he has worked with over the years, and even some contributions from the talent he has recorded in his studio. "Friends" is available on all streaming services and as a hard-copy cd at the Handsome Store and at Banana Records, his label.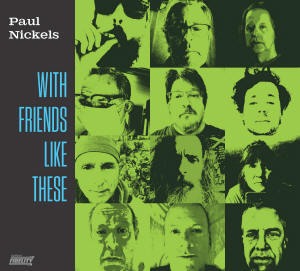 "With Friends Like These,"
the first solo album by Paul Nickels
* * * * *
All contents © Handsome Productions, 2021. May be used with permission.