David Borucki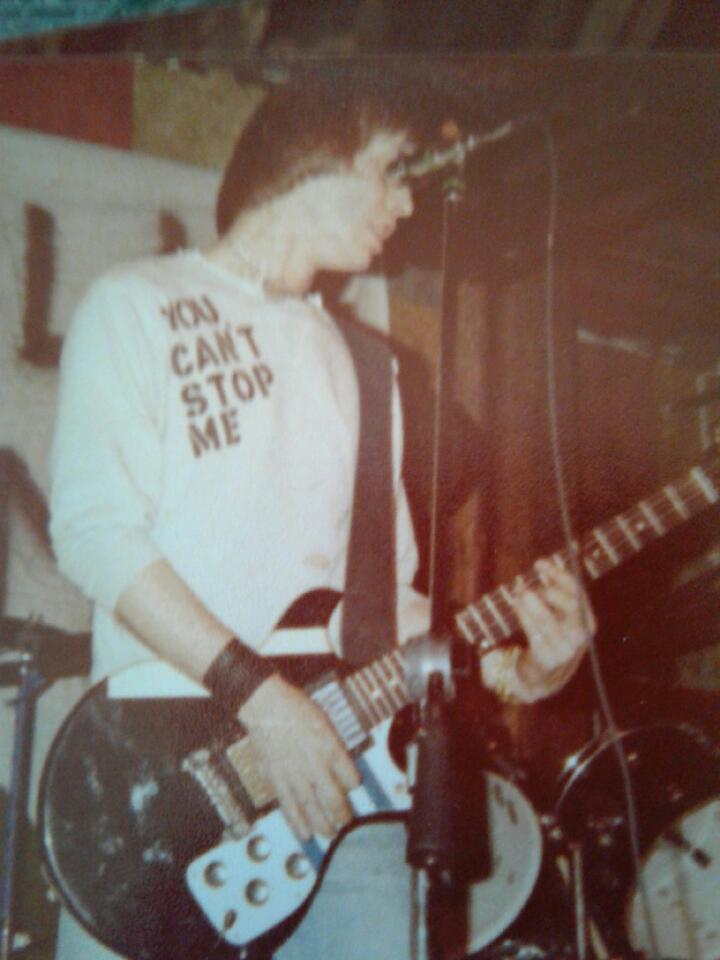 David Borucki leading Public Enemy as "Dave Blaze," circa 1979.
* * *
David Borucki is a long time figure on the Cleveland music scene. Borucki was a fixture in the Cleveland Punk Scene of the 1970s when, under the stage name of Dave Blaze, he performed in such legendary Cleveland bands as The Adults and Public Enemy, initially as a drummer and later as a singer/guitarist.
But Borucki's story dates back even farther than the punk era in which he initially flourished. Musical from his early childhood years, he initially settled on drums; at ten years old, he was playing in a store-front gospel band with African Americans in his neighborhood on Cleveland's east side. By the time he graduated from high school, his family was one of the very few white families left in the neighborhood.
Bands including Borucki are almost too numerous to mention, and some are completely lost to history. Hiss work as "Dave Blaze" eventually let him to step out from behind the drums and begin to play and sing his own songs, which were essentially power pop and included some real gems.
Eventually, things slowed down and like so many of us, Borucki settled down and married, and for awhile playing music got set aside and Burke went on to lead a "normal" life.
But that wasn't the end... He felt his interest begin to rekindle, with a new focus on the blues. He left "Dave Blaze" behind, assumed the persona of D. Alan Burke (the origins of which remain a mystery to anyone other than him), began writing some terrific original Chicago-style rhythm & blues tunes, and eventually hooked up with former Backdoor Men drummer and Handsome Productions CEO Paul Nickels, who had a small recording studio. Together they recorded D. Alan Burke's first record, called "Every Dime Every Nickel Every Penny." Burke and Nickels found such a joy playing and recording the music that a band was formed, the Old Brown Shoe Revue, bringing in Ed Rezney on guitars and Mark Bluhm on bass, with Nickels playing drums.
The band had a short-lived existence and was hitting its stride, playing out, when like everyone else they were waylaid by the pandemic. They spent some time recording some new originals during the later stages of the epidemic, but in the end Burke decided to shut the band down.
But fear not - you haven't heard the last of David Borucki. After the end of OBSR, he made a return to the instrument of his youth - the drum kit - where he always excelled. Currently you'll find him sitting in occasionally with the blues all-stars that congregate at places like the Tradewinds Lounge in Euclid, and is seeking further opportunities at this time.
Unfortunately, no more copies of "Every Dime" exist and the record is not available on streaming services, so we thought we'd include links to the songs below. And keep your eyes out for the next great adventure starring one of Cleveland's best singer/songwriter/musicians.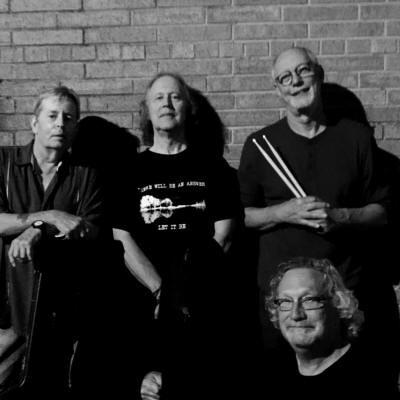 The Old Brown Shoe Revue circa 2019. That's Dave on the left.
All songs are by David Borucki except where indicated.

STUDIO RECORDINGS
Camptown Races (Demo Stage)
Don't Wanna Love You But I Do
Every Dime Every Nickel Every Penny
Firewood Man
Hard To Decide
I Feel Better
Invitation To The Blues (T. Waits)
Old Brown Shoe (Demo Stage)
Shackles & Chains
The Darker The Cherry
Tobacco Road (J.D. Loudermilk)
Union Hall
Walkin' The Dog (R. Thomas)
LIVE RECORDINGS
Baby Please Don't Go (Them)
Every Dime Every Nickel Every Penny
I Feel Better
Invitation To The Blues (T. Waits)
It's Alright (Jackson/Tubbs)
Love Potion Number 9 (J. Lieber, M. Stoller)
Old Chicken Make Good Soup
Route 66 (B. Troup)
Shackles & Chains
Shakin' All Over (J. Kidd)
The Darker The Cherry
The Spider & The Fly (Jagger/Richards/Taylor)
Tobacco Road (J.D. Loudermilk)
Union Hall
Walkin' The Dog (R. Thomas)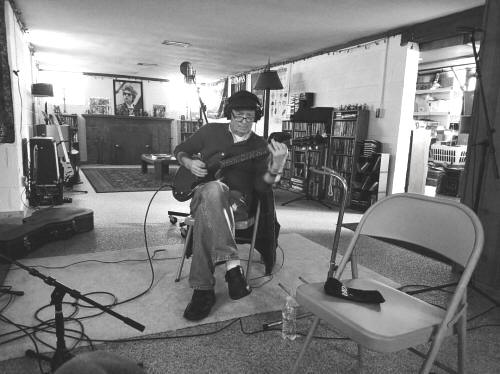 D. Alan Burke busy recording "Every Dime Every Nickel Every Penny"
at Handsome Studios, circa summer 2017.
* * * * *
All contents © Handsome Productions, 2021. May be used with permission.