The Handsome Store
* * * * *
Welcome to the Handsome Store. We offer music from both the past and the present. The work of a number of Handsome artists will be available, and if we don't have it or you don't want it in the form of a physical product, i.e., a hard CD, we'll let you know if you can download it.
Our preferred method of payment is PayPal. It's a very safe way to pay online. We hope you'll consider it. Click here to use PayPal for items on this page. https://paypal.me/handsomeproductions?country.x=US&locale.x=en_US Follow the link and list the items you would like to purchase, along with your delivery address, and enter your total. WE WILL NOT RIP YOU OFF.
We are also looking into Venmo and other alternatives, but if you're not going for this, just shoot an email to paul @ handsomeproductions. com (without the spaces - that's just to avoid spam), and we'll come to an arrangement. We're flexible and we'll never rip you off.
Owen Mason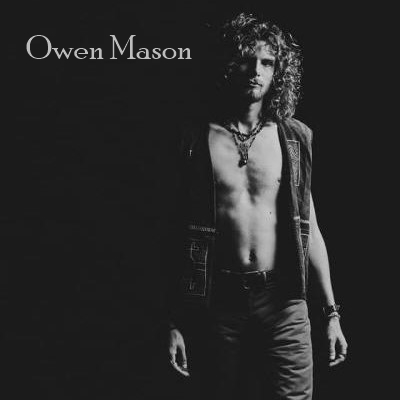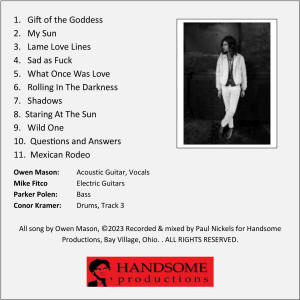 This is Owen Mason's Handsome Debut as a solo artist. "Owen Mason" includes 11 original Mason compositions on which he also plays rhythm guitar and handles all vocals.
Mason is an enormous talent. He's only recently turned 21, and his work has the maturity of someone who's been around. It's personal and it's universal, and the performances here, augmented by guitarist Mike Fitco, bassist Parker Polen, and drummer Conor Kramer, are incredible.
"Owen Mason" is not yet available on streaming services, but is available on CD for $12, including shipping. Take a chance... You will NOT be disappointed.
Alex Hanhauser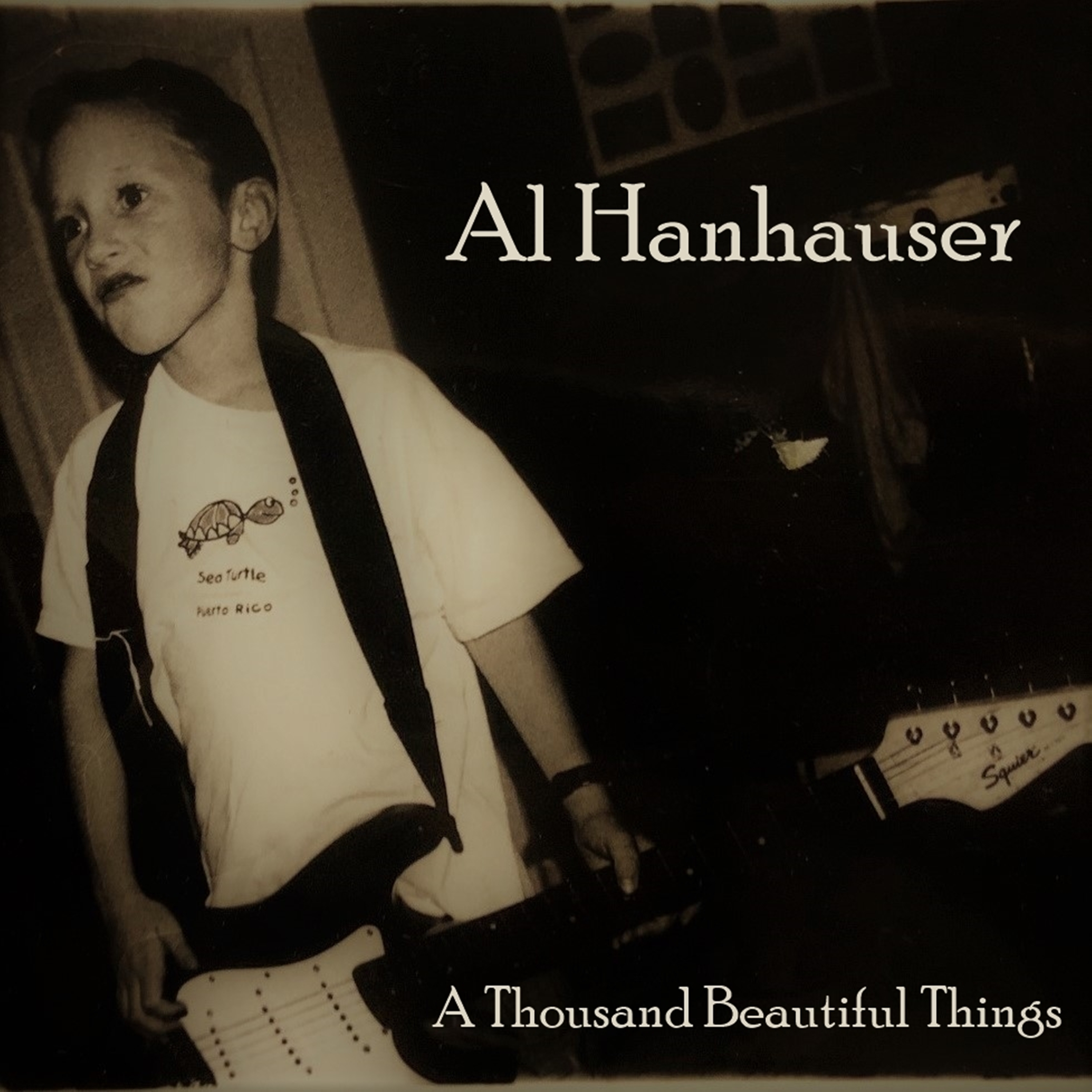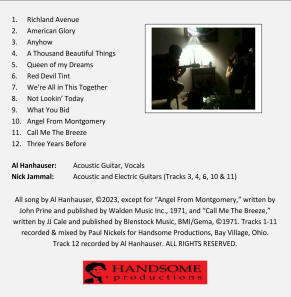 "A Thousand Beautiful Things" is the first release by Al Hanhauser, a 29 year old Cleveland native and current resident of San Francisco and Seattle, Washington. Read more about Al here.
The record features 10 originals and 2 covers emblematic of Al's writing style - "Angel from Montgomery" by John Prine, and "Call Me The Breeze" by JJ Cale. (Al OWNS it now!)
CD is $12, including shipping. The record is also available on all streaming and downloading services. Preview the record here.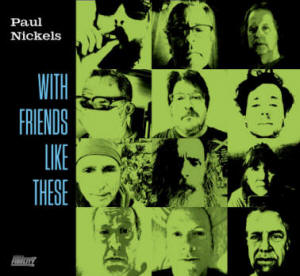 "With Friends Like These" is the debut solo record from Paul Nickels of the Backdoor Men, Inner Ring Conspiracy, Clifton Beat, and Old Brown Shoe Revue. Called an "instant power pop gem" by Chris Noga of the Listen Project, it features 20 originals by Nickels and a number of his current and former bandmates, as well as individuals he's recorded in his studio.
CD is $12, including shipping. The record is also available on all streaming and downloading services. You can also purchase the record directly through the Banana Records website here.
Mark Bluhm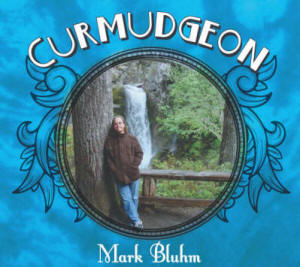 Long-time Cleveland bass player Mark Bluhm realized his goal of writing and recording his own solo record in 2020. It's a terrific melange of folk/rock and pop. The record includes 12 Bluhm originals along with two covers - "Not Fade Away" by Buddy Holly and "Go to Pieces" by Del Shannon.
CD is $12, including shipping. "Curmudgeon is also available on all streaming and downloading services.
Terry Hartman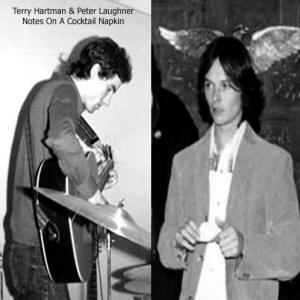 Early in 1969 Terry Hartman and his childhood pal Dan Cook wandered into a record store in suburban Cleveland, where they encountered an intense, good looking teenager named Peter Laughner working the counter. The three quickly discovered a common affection for music - not just the British Invasion or American Psychedelia that was dominating the charts in the summer of Woodstock, but more seminal stuff - urban and country blues, and of course, Bob Dylan. Laughner actually had a band at the time.
Hartman and Laughner grew close and began to play together on an informal basis, churning out some rootsy originals, heavy on acoustic guitar and performed with a lot of passion. Key influences were David Blue and the Holy Modal Rounders. By this time 17 year old Laughner was hanging out with future wife Charlotte Pressler, who shared his artistic vision. Hartman was preparing to enter the army, and Pete was pretty sure he'd be killed in Vietnam. The two sat down and recorded eight songs in the fall of 1969, some purely acoustic and others with some drums added by Pressler and bass by Dale Crockett, another childhood friend. Peter, fearing for his friend, had them pressed on vinyl as a legacy. The sessions, recorded in the room where Peter was to die in 1977 at the age of 24, constituted this now legendary album. According to Hartman, the record sold for $2 to $3 each. Probably only about 30 were pressed.
This CD is the result of a direct burn of that vinyl album, which is exceedingly rare and quite valuable. The audio has been balanced just a bit. CDR copies are available for $25 including shipping.
1.The Old Tiptoe
2. Dames Are All Alike
3. The Alcohol of Fame
4. French Hotel
5. All Night Long
6. Again
7. The Atchison, Topeka & Santa Fe
8. Broken Wings
Terry Hartman and The Backdoor Men
Live at the Red Horse Hollow, Lakewood Ohio
(A.K.A. The Backdoor Men: A Selective History (Part #23)
1979
Though The Backdoor Men were known primarily for playing at fairly extreme volumes, the band's founders – Hartman and his childhood friend Dan Cook – had long been steeped in acoustic music. Both, along with their friend Pete Laughner, were pretty obsessed with folk music and country blues. While first the Beatles, and perhaps more importantly, then the Byrds, had drawn them to play rock and roll, they never left their folk/acoustic roots behind.
Also, there was still a fairly teeming folk scene happening in the 1970s, and plenty of opportunities for the music to be played at open mics across the city. One of those locations was a short-lived joint in Lakewood called the Red Horse Hollow.
Among the figures on the scene were Vietnam veteran Gary Hall and another fellow named Frank Thedford. Likely, it was one of those two who sponsored this particular show some time in 1979 – probably Hall. Hall both loved and hated the backdoor men, according to Cook, while Thedford was all in – he was a fan of the songwriting.
So it came to be that the boys, along with guest Andrew Klimek, noted underground Cle rocker and founder of X-Blank-X, did the show captured on this CD. The three Backdoor Men playing that evening were jokingly called "Hillio, Billio, and Sillio," a comic take on a contemporary folk duo who called themselves Hillio and Billio. The event was recorded on the trusty reel to reel of Dave Lach, who for once didn't have to deal with the deafening volume typical of BDM.
Hartman loved this recording, and a few years ago actually developed his own sequence and title for the collection, and created this CD himself. It includes originals by both Hartman and Cook along with a few songs formed on the spot, some old country blues covers, and a contribution from Klimek about his "idol," the late Bob Crane, who had recently died under suspicious (and salacious) circumstances.
Here is that record, which, in an odd way, personifies Terry's music, from his folk roots right up to an acoustic performance of "Man With The X-Ray Eyes," which in many ways was his signature rock song.
1. Frontal Lobotomy
2. Our Dead Son
3. Bob Crane Death Song (by Andrew Klimek)
4. Lezbo Hotel
5. Handsome
6. Red River Valley Blues
7. Higbees
8. Cultural Insanity
9. Hobo John
10. John Moody
11. Hate The Train That Carried My Girl From Town
12. My Favorite Settee (by John Morton)
13. Diner Blues
14. The Man With The X-Ray Eyes
CDRs of Live at the Red Horse Hollow are $12 including shipping.
As the seventies turned to 1980, Terry Hartman, co-founder of the legendary underdog The Backdoor Men, began to contemplate a change. While BDM had found its niche in the Cleveland underground scene, Hartman was thinking bigger… He wanted a legit shot at a career in rock & roll. Thus, was born Terry and the Tornadoes.
Hartman recruited another Fairview resident, David Friedman, along with guitarists Kevin Kierer and Mike Docy , and formed the Tornadoes (Hartman played bass), bequeathing them with a fresh set of very vital rock & roll. The band debuted to great acclaim, even playing a main stage set at the Cleveland Agora and being the subject of a full page story, with photo, by the legendary Jane Scott, in the Plain Dealer. Jane loved the band.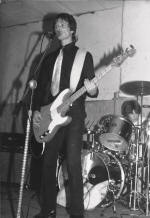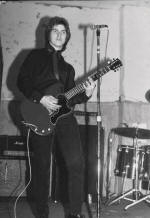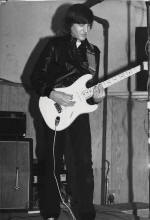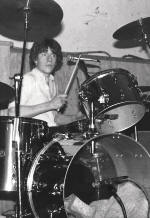 The Tornadoes, from left to right: Terry Hartman, Kevin Kierer, Mike Docy, and David Friedman. They rocked.
But alas, personal issues caused a sudden collapse of the band, and for a while, the dream died. But left behind was a recording session of the band's full set, preserved here in high fidelity from the original reel-to-reel session recorded by band member and sound engineer Mike Docy. The record includes three of Hartman's all-time greats: Life, Down With The Lonely Boys, and The Man With The X-Ray Eyes. Power Pop at its finest!
The failure of the Tornadoes wounded Hartman - he'd put his heart and soul into the project - but after taking some time to recover, he would reunite with Dan Cook and the Backdoor Men and write the finest set of that band's career. (Watch for it here soon.)
1. Here Comes A Rocket
2. Life
3. Coast to Coast
4. Down With The Lonely Boys
5. It Wouldn't Be Right
6. Jump & Shout
7. You Were Lookin' At Me (Written by Mike Docy)
8. Ground Zero
9. Mr. Lucky
10. People These Days
11. The Man With The X-Ray Eyes
CDRs of "Jump and Shout" are available for $12, including shipping.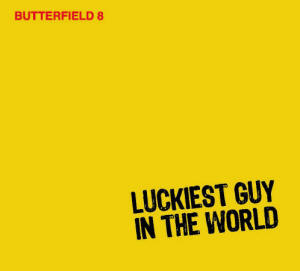 Butterfield 8 was a popular Cleveland band in the mid-1980s, founded by Jim Butterfield, who also launched Banana Records during that time period. Today Butterfield 8 IS Jim Butterfield, assisted by a variety of well known Cleveland musical figures. Butterfield and friends entered Handsome Studio early in 2021 to record 10 fresh originals. Thus was born "Luckiest Guy In The World," perhaps his best record ever.
"LGITW," as it's known at Handsome, is available for order now directly through the Banana Records website here.
The Backdoor Men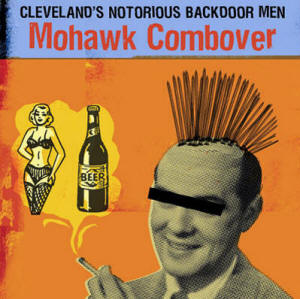 Cleveland's Backdoor Men were part of surge of great punk and psychedelic pop music that emerged in Cleveland in the late 1970s, along with the stars of the day like Pere Ubu, Rocket from the Tombs, the Dead Boys, and numerous others. Never properly recorded in their day, the band reassembled in the early years of the 21st century to record "Mohawk Combover," featuring 17 new originals and lauded by critics across America and Europe. A limited number of copies remain available.
CDs are $25 including shipping. Unfortunately, the record is not available through streaming services.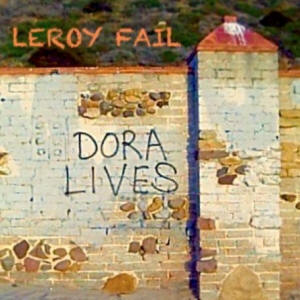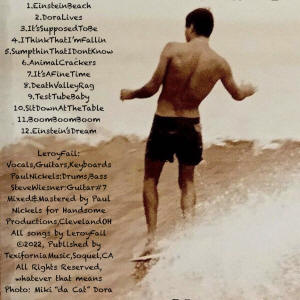 Long a friend to Handsome Productions after being introduced to us by Terry Hartman, Dora Lives is Leroy Fail's first effort for Handsome Productions. Read more about Leroy and his relationship to Handsome here. The record is dedicated to the memory of 60's surfing icon, Miki "da Cat" Dora, who owned the ocean beneath his feet.
PLEASE NOTE: This is a Handsome release for Leroy, but he has a TON of music online. Be sure to check him onm YouTube - a quick search on his name will bring you to a lot of his videos, and his material is also available on streaming services.
The Skinny:
Leroy Fail: Electric and acoustic guitars, bass, keyboards, lead and harmony vocals
Steve Wiesner: Guitar on track 7
Paul Nickels: Drums, bass on tracks 3, 4, 10 & 11.
Recorded in California by Leroy Fail. Drums recorded in Cleveland, Ohio by Paul Nickels. Mixed and mastered by Paul Nickels for Handsome Productions. All songs by Leroy Fail, ©2022. Published by Texifornia Music, Santa Cruz, California. All Rights Reserved. Whatever that means!
CDRs of "Dora Lives" are available for $12, including shipping.
John Castrigano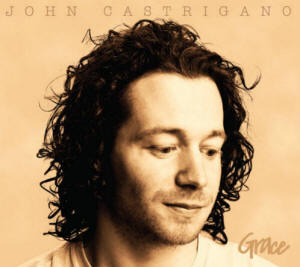 John Castrigano is an extraordinarily talented singer/songwriter from Cleveland's eastern suburbs. He and his two brothers, Paul and Dan, constituted a band called The Breakaway Thrill in his twenties. That band eventually moved on, but John kept writing and he entered Handsome Studio to record "Grace" circa 2014-15. It's a great record - and we have a limited number of copies available for sale. John continues to write and recently came back to Handsome to record some demos.
The CD is available for $12 including shipping.
The Clifton Beat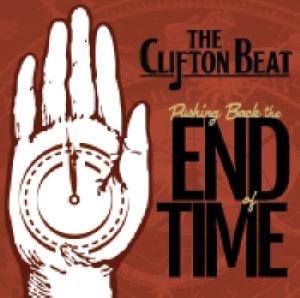 The Clifton Beat evolved out of Inner Ring Conspiracy after that band's lead singer departed. The IRC boys decided to keep at it and they wrote and released their own record in 2015, featuring originals by each member of the band.
The CD is available for $12, including shipping, and "Pushing Back the End of Time" is also available on all streaming services.
Inner Ring Conspiracy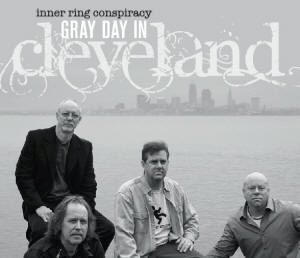 Inner Ring Conspiracy was born in 2010 after a chance musical encounter between Paul Nickels and Bill Rouse. Rouse and Nickels recruited Mark Bluhm, and thus was born an opportunity for Rouse and Bluhm, who had been playing covers in various entities, to develop their writing chops. The results were worth recording! IRC was a strong draw during its run and the album was well received.
There are VERY FEW copies of the CD remaining. We are also willing to burn CDRs for those who wish. The album is $12 including shipping, and is available on all streaming services.

All contents © Handsome Productions, 2021. May be used with permission.